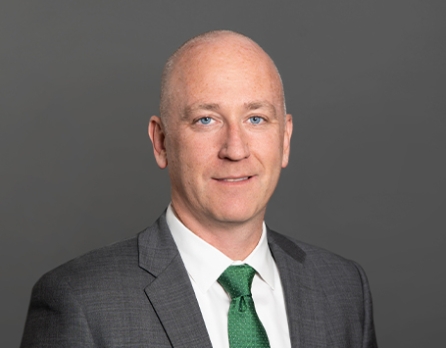 Shareholder
Ben Kearney joined the firm in 2008 after being in private practice with his father in a small two-person firm in Eugene. Ben's principal areas of practice include business transactions, business formations, business acquisitions and sales; estate planning, trust administration and probate, and real estate. He also has prior litigation experience, guiding his business and financial institution clients through disputes and dispute resolution. Ben's practice focuses on estate planning for anyone, from young families all the way through high-net worth individuals. Ben also caters to the entire life cycle of businesses and their owners from startup, to operations and transactional matters, and all the way through acquisition, merger or windup.
Ben is a sixth generation Oregonian and attended Boston University on an Army R.O.T.C. scholarship, graduating with a B.S., cum laude, in mechanical engineering. He then returned to his hometown of Eugene to attend the University of Oregon School of Law, graduating with a J.D. in 2001. After law school Ben served four years on Active Duty as an attorney in the Army's Office of the General Counsel in the Pentagon. Ben has served on the Board of Directors of Youth for Christ – Lane County, has been a volunteer for Court Appointed Special Advocates of Lane County, and is a past school board member of Eugene Christian School. Ben is currently on the PeaceHealth Foundation Board and the Bushnell Center for Leadership and Ethics.
Ben is admitted to practice in Oregon.
Practice Areas
< back to Our Team